"It's time to stop thinking of computer programming as a specialty subject...."
– Why High Schools Should Treat Computer Programming Like Algebra - Jordan Weissmann - The Atlantic (via infoneer-pulse)
7 tags
6 tags
Why Path is about to explode and Facebook takes a...
Why Path is about to explode as Facebook takes a hit (via AGBeat) Path – three year old app getting hot Path was launched in 2010 as a simple and private way to share life with close friends and family only, going back to the origins of why so many people loved social networking prior to it becoming mainstream – it used to feel like a small town with your closest… Article posted through...
5 tags
Step-by-Step Instructions on How to Upload your... →
Birgit Pauli-Haack published on Google+ a Slideshow with on how to upload and display PowerPoints on Google+ 
5 tags
10 tags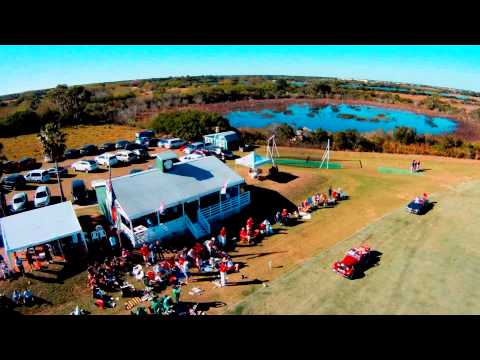 1 tag
"Content creators should take note – but certainly not forget about organic..."
– Relevanza: Pinterest referrals continue to eclipse other platforms (via eatdrinkmedia)
Sunrise: Introducing Sunrise People. →
sunrise-app: Today, we are happy to launch a new feature to help making your life a little bit easier: People. Remember the last time you were trying to know more about the people you're about to meet in 10 minutes? What company they are working for? Where did they go to school? Or even how they look like? …
8 tags
5 tags
Your Portfolio: How to use Pinterest for Inbound... →
Okay, so you have a collection of photos, various kinds of photos published on your website. Preferably, you have a page of your site devoted to a single photo. Or, at least, you have one major photo per page.  With the arrival and fantastic growth of social platforms like Pinterest(especially), Instagram and, even, GooglePlus, photos have become a very valuable currency on the social spaces....
6 tags
Watch
Positive spaces and the Tumblr ecosystem - on Livestream.com "20 Billion monthly pages view"  Matthew Ingram interviews with David Karp about tumblr - covering the genesis of the site and What's next.  Ingram adds the thought that young people seem to  abandoning facebook for tumblr. 
4 tags
Get ready to claim your Vanity URL on Google+ →
Over last few days, Google has invited early Google Profile users to claim a vanity URL, and left those not invited wondering how this all might work. We have received questions from "Do you know the link where one can claim a vanity URL?"; to, "can we call someone?". This evening, I received my notification to claim my Google+ URL:...
"If it has a UPC code, Amazon will beat you"
– E-commerce startups - Chris Dixon (via fred-wilson) My comment: So true!!!  Amazon has a unique relationship to your customers:  Trusted True Best Price Fast site Already registered Best recommendation engine No hassle returns…  What else? You tell me?  Wouldn't it be just...
8 tags
Introducing Pulse for the Web →
Absolutely beautiful. I have been using Pulse for my daily/weekly reading list on any of my mobile devices: Android, iPhone, iPad and Amazon Kindle Fire and it performs on all of them without any problem. Sharing works very well with any of the social networks.  Now their web version is finally public and I posted a screenshot of my collection  pulsenews: Two years ago, we released Pulse...
8 tags
Top 5 Most Read Articles in July: Facebook Changes... →
Steve Hart & Birgit Pauli-Haack posted on Relevanza Blog on Facebook, on blogging, Twitter & Pinterest. It may be summer but social media doesn't slow for any season! Despite the summer months, our Relevanza blog has seen heavy traffic - In case you missed it here are the top five articles visited for the month of July 2012 Facebook Cover: The Entrance to Your Brand's Facebook...
5 tags
Anonymous asked: What are the steps to take to follow someone on twitter when you only have their name? Thanks! Julie Ledbetter
8 tags
It starts with a Blog: SBRN Social Media Summer...
Thursday June 21, 2012 - at the Membership Meeting Birgit Pauli-Haack gave a 30 min presentation, on why you should start blogging. In essence: Blogging increases Search Engine Visibility within months and gets your site ready for the Social Web, ready for the sharing economy. The slideshow is available on slideshare.net:  SBRN: It starts with a Blog or Get your Website ready for the Social Webs...
"I've got a few simple frameworks for thinking about things. In social media, one..."
– Fred Wilson | A VC: Feature Friday: Liking A Checkin (via courtenaybird) Always good to keep in mind…
4 tags
360 on Facebook - As a social network, as a...
For the last few weeks, Facebook as received quite a lot of attention. Relevanza's co-founder, Steve Hart keeped his ears on the ground and cherry-picked a few topics for you.  Economist's view: Facebook is a toy Facebook and small businesses…yes, you can also join Facebookistan Facebook vs. Google…advertising reach…um, no contest. GM spent $10 million on Facebook...
6 tags
The Instagram Eco-System - Mobile Photography Good... →
Good for your business. And good for Facebook. Not only is Instagram's mobile App very well done, the real benefit for Facebook is the wide range of additional applications, websites and services, integrated or based on Instagram data, process and users. Instagram is the most successful mobile app. Birgit Pauli-Haack, co-founder of Relevanza, traveled the Instagram universe for you. Take a...
7 tags
3 Most Relevant Updates on Facebook, Google Places...
Last week's technology news contained quite a few updates implemented by social networks…  After my return from Europe, I find myself reading & scrambling through the technology resources, trying to get a handle on those updates and measuring their relevance to you. Below, I summarized the three most significant changes on: Facebook, Google Plus and Bitly.  Please use below links...
3 tags
Score, Naples Chamber, Google To Present Workshop
Gulfshore Business Daily reports: SCORE Naples and the Greater Naples Chamber of Commerce will team up with Google representatives to present a workshop on May 19. The subject: How to create a website and how to promote your business on the Internet. It will be held from 9 a.m. to noon at the Chamber's offices, 2390 Tamiami Trail N. Registrants are advised to bring their own laptop computers. The...
9 tags
How to create a Wibbitz Video from your RSS Feed
Last week I shared our new discovery of Wibbitz and published Relevanza's last  headlines as Video on the site.  If you missed you can see it here: Video #BeRelevant This week, we show how easy it is to create such a video for your own RSS feed of your website. Let get started!  Go To Wibbitz Scroll to the Start form:  Enter your email address and the URL for your Feed:  How to get...
6 tags
SBRN Summer Series: Business Network dives into...
Birgit Pauli-Haack & Darius Joseph, members of the Small Business Resource Network at the SBDC, will co-present on using Social Media for business. 30 minute session followed by Q & A. See Southwest Florida SBRN website for more information June 21, 2012 Topic: It All Begins with the Blog In this first session of this summer series, business owners will learn why a blog on your website...
8 tags
Video: #BeRelevant News on Relevanza
We discovered a pretty nifty service that transposes text to video. This is another example why it is important to have an RSS feed on your website and use it more like a dynamic part of your business than using it as an after-thought. We are looking forward to the moment when this site moves out of the introductory phase and allows for more variation and customization. And now without further...
7 tags
Google Drive + Goole Apps = Collaboration super...
We received earlier this week an inquiry about cloud tools to be used within a team on a corporate level:  The staff is currently using Dropbox to organize spreadsheets and documents on the cloud. It has some distinct drawbacks and I wondered if you had heard of any other service that might be useful. As additional locations are opened it will be useful for all members of mgmt to have access to...
6 tags
Houzz...a niche social platform →
Steve Hart writes about Houzz -  a great platform to market to end users for interior designers, architect, landscape designers and other home construction vendors. It brings together solution providers and solution seekers with idea books, social sharing and connections. A must for small business owners working in that space! Check it out!
7 tags
Characters Count .. Tweet UR Pix! →
Two students of this month's Social Media Bootcamp sent in their Twitter questions, "How do I add a picture to my tweet" triggered a broader review of how photos can augment the 140 characters of your tweet. Read "Characters Count - Tweet UR Pix!" by Birgit Pauli-Haack In view of 86% of all views on Twitter still happen through its website, posting images is a great opportunity to disrupt the...
9 tags
#BeRelevant - Social media is community,... →
Through all the changes of interfaces, new networks making in-roads, niche-networks getting traction, FB timeline, GooglePlus updates, Twitter Advertising, Pinterst, it's easy to get overwhelmed, befuddled, confused. While trying to sort this out, it's equally easy to loose sight of the purpose of social media - connecting, reach-out, listening, and send more signals instead of just...
7 tags
Inaugural SBDC Entrepreneur of the Year Award →
Relevanza is a Media & In-Kind Sponsor of SBDC's inaugural Entrepreneur of the Year award.  The deadline for nominations was extended to April 16, and you certainly can nominate yourself or a different business owner. You got to be in it to win it!  Early Registration Discount for your tickets of the Awards Ceremony, and Keynote Speaker Carl Gould is only available until April 15....
8 tags
4 Best Blog Engines For Small Business & Start-ups →
Which Blog Software is right for me?  How do I get started? Who can help me?  These are all valid questions!  And there are no easy answers.  Most of the time your decision will depend on a few variables you will need to consider. And, sometimes, after writing (blogging) for a year or so you may decide your original assumptions are out of date or have changed.  What does one do then? Start...
3 tags
Knight News Challenge: ThinkUp →
Working with several community and nonprofit projects, we support wholeheartedly the efforts of Gina Trapani & Anil Dash to apply for a Knight Foundation grant through the Knight News Challenge to continue working on the open-source project of ThinkUp software. It provides a centralized storage environment for social signals collected over the main major networks. Thinkup just released a new...
3 tags
It's Twitter's 6 Year Anniversary - Week
Earlier this week Steve Hart posted on Relevanza blog, "Twitter turns 6", with a few thoughts to Twitter's journey. Two students of this month's Social Media Bootcamp sent in their Twitter questions, "How do I add a picture to my tweet" triggered a broader review of how photos can augment the 140 characters of your tweet. Read "Characters Count - Tweet UR...
6 tags
WordPress: Free & Self-hosted - Makes a difference
When looking into selection of blogging software there can be a little confusion between the difference of a website on WordPress.com  as opposed to a website built on Wordpress but hosted elsewhere, (= self-hosted). The guys of WPbeginners.com posted an overview.  At this weeks WordPress for Beginners class at the Naples Free-Net we had a similar discussion, and we talk through an earlier...
4 tags
OPEN Forum: Newest How-to Book about Google + by... →
A new book by noted and legendary guru, Guy Kawalski. He's become such an advocate for GooPlus that he's written a book, his first how-to book in 25 years, What the Plus? Google + for the rest of us.
6 tags
6 tags
WordPress for Beginners class March 21 6pm in...
In her spare time, Birgit Pauli-Haack volunteers for the Naples Free-Net, an all-volunteer 501(c)(3) nonprofit community network. Since 2009, she runs the program NFN4Good - technology support for area nonprofits, providing WordPress technology support and training, among other services On March 21, 2012 at 9pm Birgit will conduct a 3-hour "WordPress for Beginners" class at the Naples...
5 tags
9 tags
Phenomenal Start! Interesting Discussions!
Yesterday morning we started a new session of our Social Media Bootcamp and we welcome you also to the website about Social Media Technology. Welcome everyone to three weeks of Social Media Bootcamp! As a participant, we added you as new reader to this blog's notification system. Every Sunday there will be information posted about questions that came up, the slide-shows used and additional...
4 tags
Why People Share: The Most Overlooked Part of... →
Love the graphic of 1966. Some things never change, be it in the 20th Century or the 21st Century. People being people. Friends sharing with friends for various reasons.  A short introduction into the Sharing Economy, where friends' recommendations, posts and shout-outs are heard, read, pinned, reshared and acted upon.  Jim Tobin summarizes in his blog post: "This is the secret...
9 tags
Social Media Boot Camp...learn the basics,... →
The next Social Media Bootcamp begins Saturday! It's a very informative and easily understood way to learn the basics of navigating the social space on the Interwebs. "Awesome! I highly recommend it," posted a recent graduate to our Facebook page. Session 1: March 3rd, 9 - 12 (noon) Session 2: March 10th, 9 - 12 (noon) Session 3: March 17th, 9 - 12 (noon) Sandy Reed, as recent...
3 tags
February 10th Class: "Feed Me! How to use RSS...
Next week, I will conduct a class on how you as information consumer can make your life easier with RSS feeds. We touched on it briefly in our Social Media Camp events. If you need more in depth and hands-on instructions on how to set-up your Google reader to assist you in managing your subscriptions.  February 10th, 9:30am - 12:30pm, Naples Free-Net Training Room The class is free of charge....
3 tags
Top 10 Google Chrome Plugins for Small Businesses →
Over the last three years, I have grown very fond of the Google Chrome web browser. It's fast, it's optimized for Google Apps and it has a small foot print on your machine. And, a little techie tidbit: each tab runs in its own process on the machine, so if one website crashes the browser, the other tabs won't go down with it. It's cross-plattform, runs on Windows,...
6 tags
Dan Zarrella: The Science of Getting More Clicks... →
Dan Zarrella doesn't like unicorn and rainbows when making business decisions. He set out to do his research looking and best practices in the sea of data available. Zarrella also shows you ways, how you can analyize your own data and adopt to the numbers about what your target audience is telling you. Here is an example of how Dan Zarrella aggregates data to actionable best practises. When...
5 tags
Resources For Facebook & Google Plus Brand Pages
Here are the three slide shows used in Friday's session:  Using RSS Graffiti To connect Facebook Page to Your Blog View more presentations from Birgit Pauli-Haack Google + (Plus) Why You Should Bother! View more presentations from Birgit Pauli-Haack Creating your Google Plus Brand Page View more presentations from Birgit Pauli-Haack
Anonymous asked: When is the next Social Media Bootcamp in Southwest Florida?